ModernWell is about women inspiring women, and the sparks are flying! Last week on the blog, we began spotlighting a few of our members who are reaching for the stars while making a transformative impact on the lives of others.
Today, we are thrilled to introduce a few more:
Jasna Burza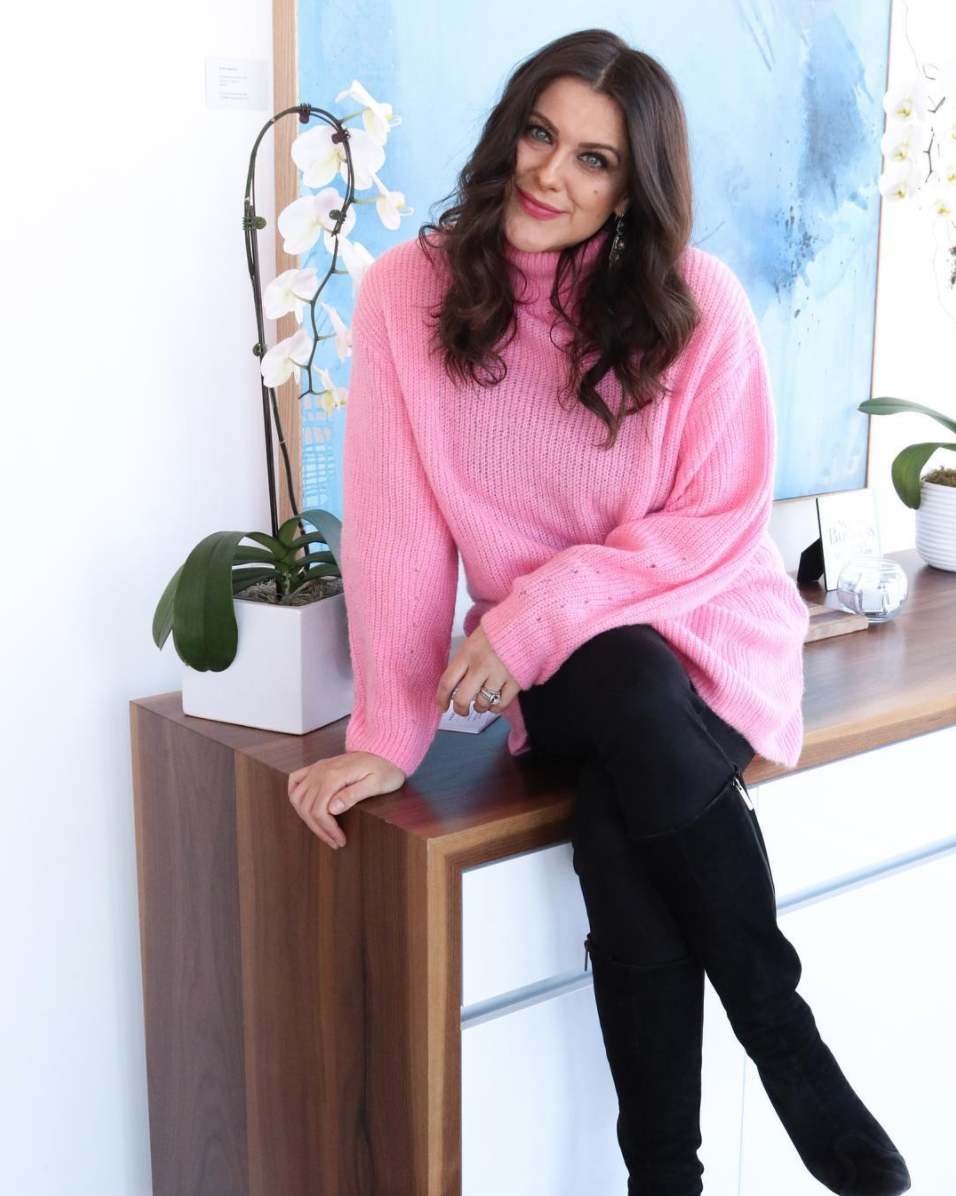 Jasna was born to inspire. Her amazing story of resilience dates back to her childhood when she found herself in a refugee camp at age 9, with father in a concentration camp. She learned early on that every challenge and experience, whether good or bad, is an opportunity to grow. Jasna attended Adler Graduate School for a coaching degree and holds a Master in Public Policy from the Humphrey School of Public Affairs. A mother of two boys, ages 3 and 4, she teaches resilience, simplifying one's life, finding meaning and purpose and being financially abundant by using your gifts.
Favorite book:  You Can Heal Your Life by Louise Hay
Favorite quote: "There are decades where nothing happens and there are weeks where decades happen." — Lenin
Favorite spot to sit while at ModernWell: High table in the middle of ModernWell with all the snacks on it. I didn't know that table would have food, but now I love it because I get to meet everyone and say hi-:)
Superpower: Ability to lead a very simple and uncomplicated life.
Thoughts on finding balance: No such thing. Balance comes when we accept priorities and go all in on those.
Proudest work accomplishment: Helping thousands find their purpose and meaning in life.
*
Katie Cannon

Katie, mother to 6-year-old Paige who loves ballet and swimming and has just decided that she will be an Olympic ice skater when she's older, is a freelance photographer focusing on families, farms, food, and creative headshots.
Favorite Book: Too many favorite books to pick one but a recent favorite read was The Alice Network.
Favorite Quote: "Always do what you are afraid to do" —Eleanor Roosevelt
Superpower: According to my husband, there are many. But closing doors would not be among them.
Thoughts on finding balance: Personally, I have learned to make working out a priority—as it's my "me" time when I take my favorite dance class and engage with my friends there. Professionally, I have consciously become more protective of my time—in particular, limiting the number of weekends I'll work even during my busiest season.
Proudest work accomplishment: I am extremely proud of the work I've done with the Minnesota Farmers Union in promoting locally, responsibly grown food. This includes photographing the Minnesota Cooks calendar for the past seven years, as well as photographing for the Minnesota Farmers Union Collaboration with Twin Cities Public Television on the Farm Fresh Road Trip television show.
One other accomplishment that I would be remiss in mentioning is my work with Easterseals Central Illinois. This August will be the fifth annual Rock the Farm benefit concert in my hometown area of Illinois that I have spearheaded with my family. We are inspired by my 11-year-old nephew, Alex, who has received many services from Easterseals for his health diagnoses, including Cerebral Palsy and Cortical Visual Impairment.
*
Lynette Lamb

Lynette, mother to two daughters, ages 21 and 17, is a freelance writer and editor, mostly working with college alumni magazines.
She has also worked as managing editor of Minneapolis Monthly and Utnes Reader and has taught journalism at the University of Minnesota and the University of St. Thomas.
Favorite quote: "Life is this simple: We are living in a world that is absolutely transparent, and the divine is shining through it all the time."—Thomas Merton
Favorite Book: Crossing to Safety by Wallace Stegner.
Superpower: Downsizing. In the last three years we have moved three times and eliminated about three-fourths of our stuff. It feels great, and I tell our daughters someday they will thank us for it.
Thoughts on finding balance: Lately I balance it all by working less! The meditation class helps, too.
Proudest work accomplishment: Several essays I have written about my husband, who had a stroke 11 years ago—mostly because they spoke to readers going through similar experiences.
*
Kate Hopper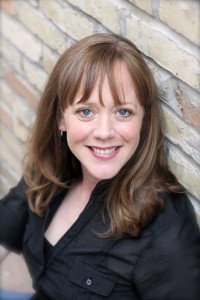 A mother of two girls, 14 and 10, Kate is an editor and writing coach and the founder of Motherhood & Words®. She is also author of Use Your Words: A Writing Guide for Mothers and Ready for Air: A Journey Through Premature Motherhood, winner of a MIPA Midwest Book Award, and co-author of Silent Running, a memoir of one family's journey with autism and running. Her writing has appeared in numerous journals and she teaches in Ashland University's Low-residency MFA program, at the Loft Literary Center and ModernWell, and online.
Favorite spot to sit while at ModernWell: I work in the common area at one of the tall tables or sit in a chair by the back windows. I love the light and also the energy of other women working around me.
Superpower: I so wish I could fly!
Thoughts on finding balance: I'm not sure that I always do, but when I carve out the time for both exercise and my own writing, I definitely feel more grounded and energized.
Proudest work accomplishment: I'm most proud of my memoir, Ready for Air, which is the story of my older daughter's premature birth due to severe preeclampsia. It was a book that took me ten years to write and get published, partly because of its subject matter and the fact I was writing against the myths of motherhood.
I was determined to see it out in the world because when the gritty, the heartbreaking, and the gorgeous and breathtaking parts of being a mother are given voice—and space—to exist side by side in literature, we can begin to chip away at the myths that surround motherhood. And coming face-to-face with difficulties on the page cannot only help us lay them to rest; it can help other people who might someday read our words. I hope Ready for Air inspires women to write their own stories and to share their experiences, which can bring hope to someone else. For me, this book is really about how stories connect us to one another.
*
If you haven't had a chance to do so, read about the ModernWell women featured in Part I of this series.
We would love to have you be a part of this radiant community of women!
Please email us at hello@wordpress-679723-2237111.cloudwaysapps.com if you would like to come see for yourself what this magic is all about.
© ModernWell 2022